We are a web technology company
We offer a variety of solutions that are designed to help businesses launch, grow, and manage their online operations.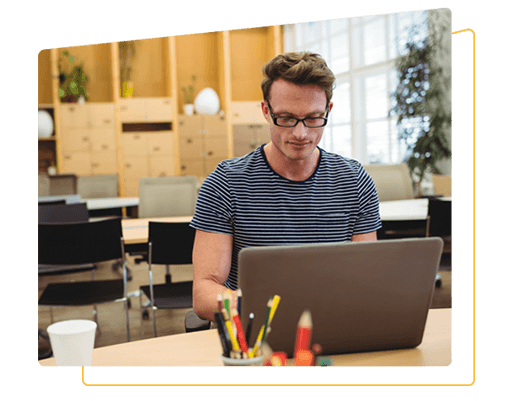 Our mission
The technology industry has a significant impact on people's lives, livelihoods, and living standards. We believe that global business initiatives can be scaled up with the assistance of professionals and entrepreneurs in Bangladesh. That is why our business services have been designed to be a critical technology partner for global online businesses. We act as a link between entrepreneurs and talent.

We envision achieving global recognition and respect in the online business development industry; growing a large, loyal client base; increasing our company's assets and investments; expanding our services proportionately to our growth; and serving as the standard by which our competitors' performance and success are measured.
Our Story
XPONENT was founded in 2002 and began working with local businesses in Chittagong right away. We created custom software for a number of large local and multinational corporations.  In 2005, Xponent started to offer web technology services to international clients. 

We primarily work with content site owners, SEO agencies, and technology companies. Our customers are mostly from the United States, England, Australia, and Europe. Through our diverse product offering and personalized service, we take great pride in assisting customers with their online presence needs.

The XPONENT team has gained expertise, experience, and industry insight in the outsourcing industry, as well as all aspects of developing, growing, and operating online businesses such as content sites, SaaS, ecommerce and more.
Our core values guide everything we do
The following core values and beliefs define what's important to us:
Employees
Most fundamentally, people are the heart of our business. We couldn't exist without them. We expect greatness from those we hire.
Customer Service
Every investment and decision we make is made with our customers in mind, and we go to great lengths to ensure their satisfaction.
Integrity
We say exactly what we mean, and we mean exactly what we say. We keep our promises, treat everyone fairly, and communicate openly and honestly.
Innovation
We strive for innovation not only in our development organization, but also in our approach to all aspects of our business.
Our local engagements
We organize seminars, workshops, conferences, and training to assist newcomers in establishing successful online businesses and careers. Xponent also participates in the delivery of government-sponsored training in Bangladesh.

We help businesses buy established, profitable online businesses or build new IT businesses in order to increase the number of IT businesses from Bangladesh in the global market.
Our Brands
XPONENT runs a couple of online businesses for the local and global market. Some of them are in operation for years while others are being developed to launch.
We are hiring
We always hire talented people interested in digital careers. See our job openings.